We stream live on Wednesdays at 12pm & 7pm. Sundays at 8am (In Person Worship) & 11am (Virtual Only) CST.
A family of believers doing it God's way
St. John Divine
Missionary Baptist Church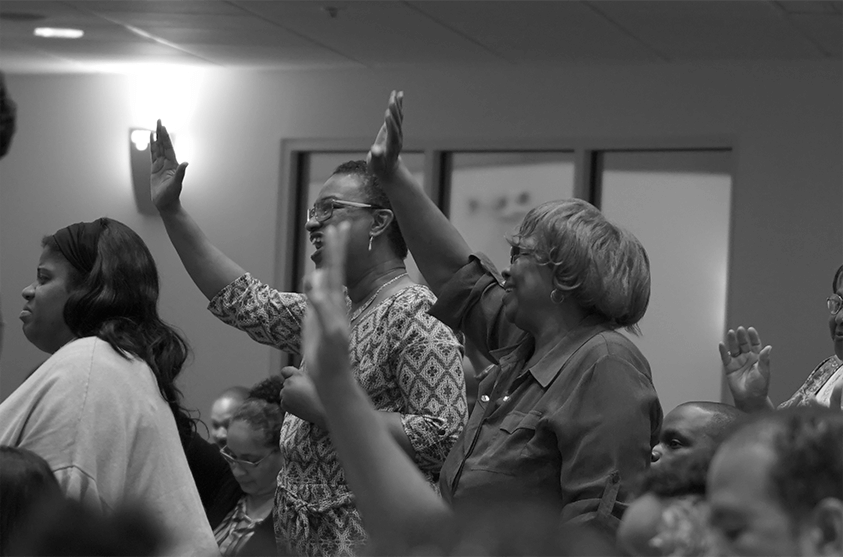 Worship with Us
Here at St. John Divine, we make it our purposeful intent to promote the family of believers encompassing multiple generations. We glorify God by Exalting the Savior through multi-faceted praise and worship, Edifying the Saints through multi-generational ministry, and Evangelizing the sinner through multi-targeted outreach. WE PREACH AND TEACH THE WORD/BIBLE.
Up Coming Events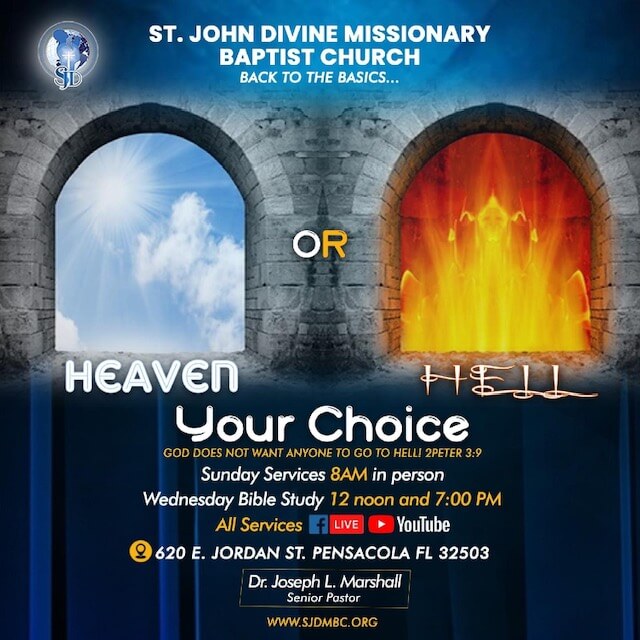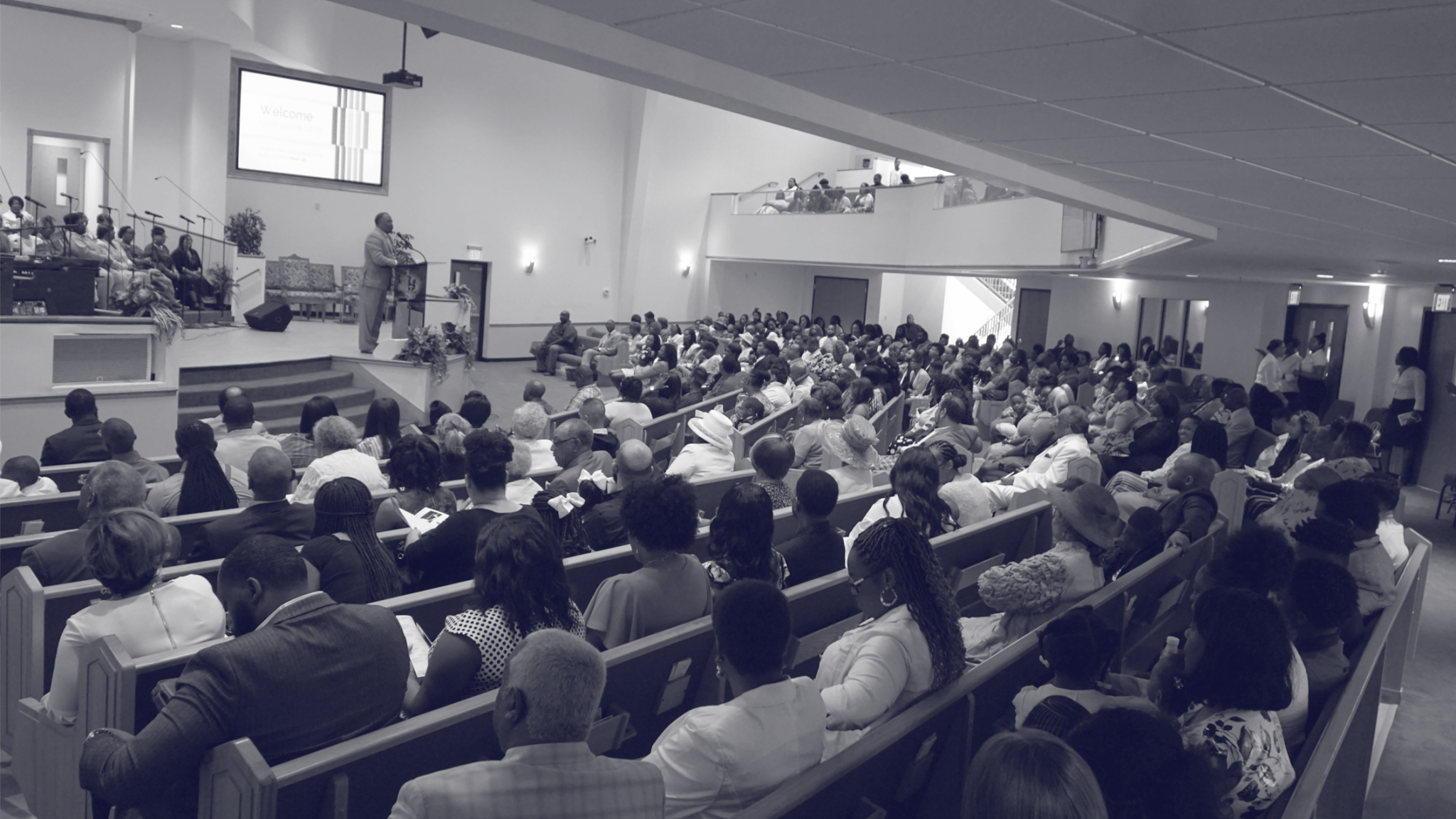 Prayer Requests
Send a prayer request to Pastor Marshall and the members of St. John Divine Missionary Baptist Church.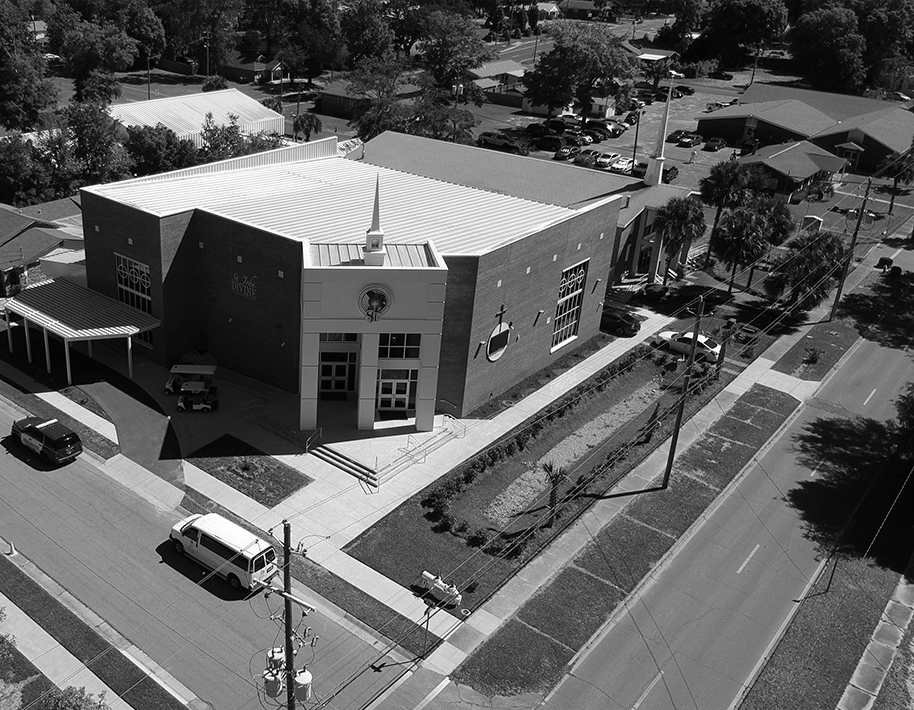 News & Events
Get the latest information on upcoming services, events, and announcements from SJD and our Pastor, Dr. Joseph L. Marshall.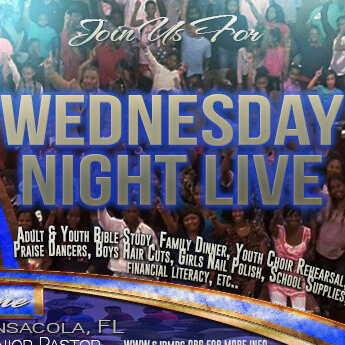 Upcoming Events/Announcements
1. The month of May Is mental health awareness month, Dr. Caroline Leaf In her book "Switching On Your Brain" stated "Getting your thoughts disciplined and under control Is one of the first steps to freeing yourself of the burdens of this world and enjoying your life." The bible says it like this, "Guard your thoughts, for your thoughts influence everything else in your life (Proverbs 4:23 NLT)!" As you go throughout this month, be sure to be mindful of who and what you allow to stay on your mind!
2. Congratulations to all 2022 high school and college graduates! As you end one season of your life and enter into the next season of your life, We are confident that our God will finish the good work that he has already begun in you. Please know that we your church family are praying with you and for you! Continue to be great, and never forget that God is Great!
3. People often say, "I don't have to go to church to be a Christian, and they are absolutely right! Salvation is through faith alone in Christ alone. You also don't have to go home to be married, but stay away long enough, and your relationship will be affected. Speaking of relationship, Pastor will be preaching concerning the 10 commandments which actually deal with our relationship with God as well as our relationship with others! We look forward to you worshipping with us IN PERSON next Sunday during our 8am worship!
4. ATTENTION ALL 2022 high school and College graduates, we your SJD church family want to recognize as well as honor you for your major accomplishment, please call the church and notify the church secretary with your name, phone number and school between the hours of 9:30am to 4:00pm. Monday – Friday. All Names must be submitted by Sunday, May 8th, please and thank you!
5. We are in the midst of the 2022 N B A playoffs, it's absolutely amazing what Steph Curry can do when you place the basketball in his hands, he can do so much more with the basketball in his hands than any other person, LIKEWISE, God can do so much more with your tithes in HIS HANDS than you can If you keep your money in your hands. Give God what you owe him on today, put your tithes in his hands and watch the amazing things he does for you:
CashApp: $SJDPensacola
Givelify APP: Search "St John Divine"
Website: sjdmbc.org (click "Giving" tab at top, tithes & offering)
Mail: 620 East Jordan Street Pensacola Florida 32503
STAY CONNECTED! SUBSCRIBE to our YouTube page ("SJD Pensacola"), FOLLOW us on Facebook (St John Divine), as well check out our updated website (sjdmbc.org) to receive additional details about everything taking place at S J D
THANK YOU for visiting our website on today! Please know we love you, as well as we're praying for you and your family! Here at S J D, we are a family of believers, doing it God's way, exalting the savior, edifying the saints, and evangelizing the sinner! Be encouraged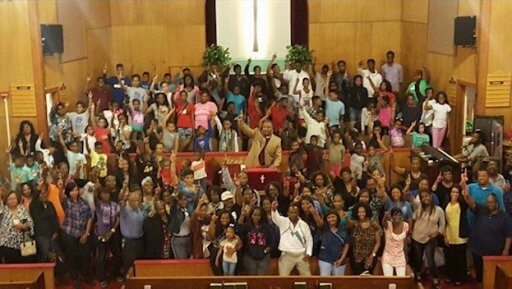 Thank you for giving to SJD. There are two ways to give.
1.  Your tithes and offering.
2.  Our 100/7 Campaign.
Your contributions to SJD helps us to be able to operate with a high level of excellence and better serve our community.  Please click the tab below to give, or get more info.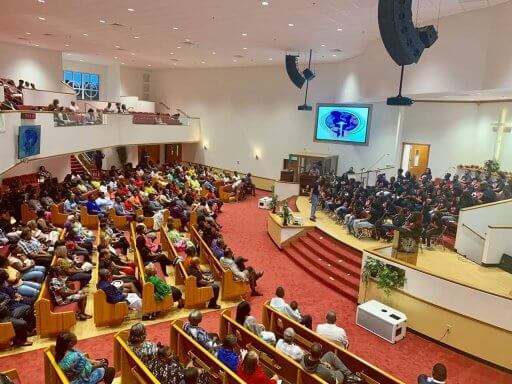 Come join us in worship!
8:00 a.m. – Morning Worship (IN PERSON Worship, wear mask please)
9:45 a.m.  – Sunday School (virtual only)
11:00 a.m. – Afternoon Worship (virtual only)
Since 1924, St. John Divine Missionary Baptist Church has welcomed the members of our community to join us in glorifying God.