We stream live on Wednesdays at 12pm & 7pm. Sundays at 8am (In Person Worship) & 11am (In Person 1st & 3rd Sundays) CST. Wednesday/noon day & WNL (In Person).
A family of believers doing it God's way
St. John Divine
Missionary Baptist Church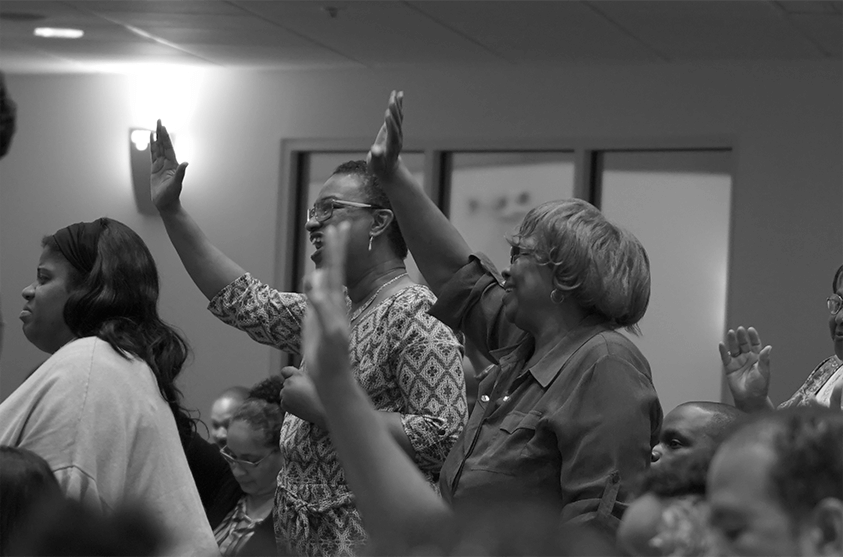 Worship with Us
Here at St. John Divine, we make it our purposeful intent to promote the family of believers encompassing multiple generations. We glorify God by Exalting the Savior through multi-faceted praise and worship, Edifying the Saints through multi-generational ministry, and Evangelizing the sinner through multi-targeted outreach. WE PREACH AND TEACH THE WORD/BIBLE.
Up Coming Events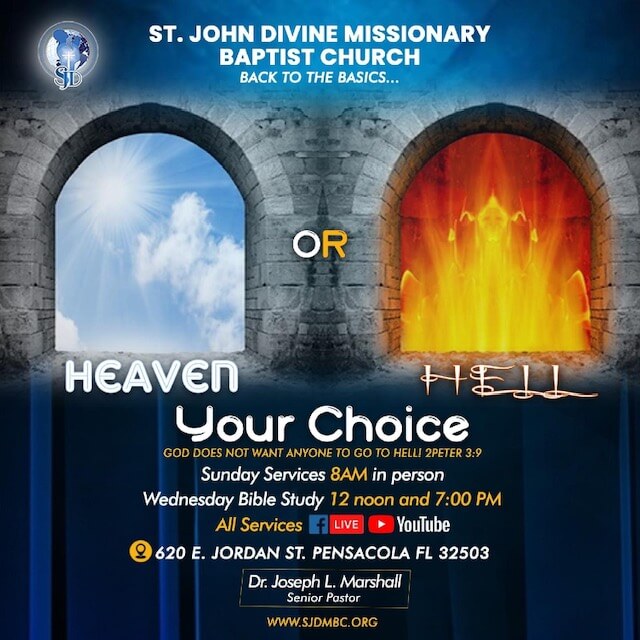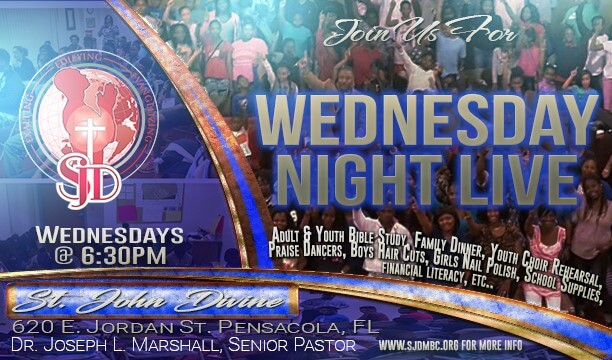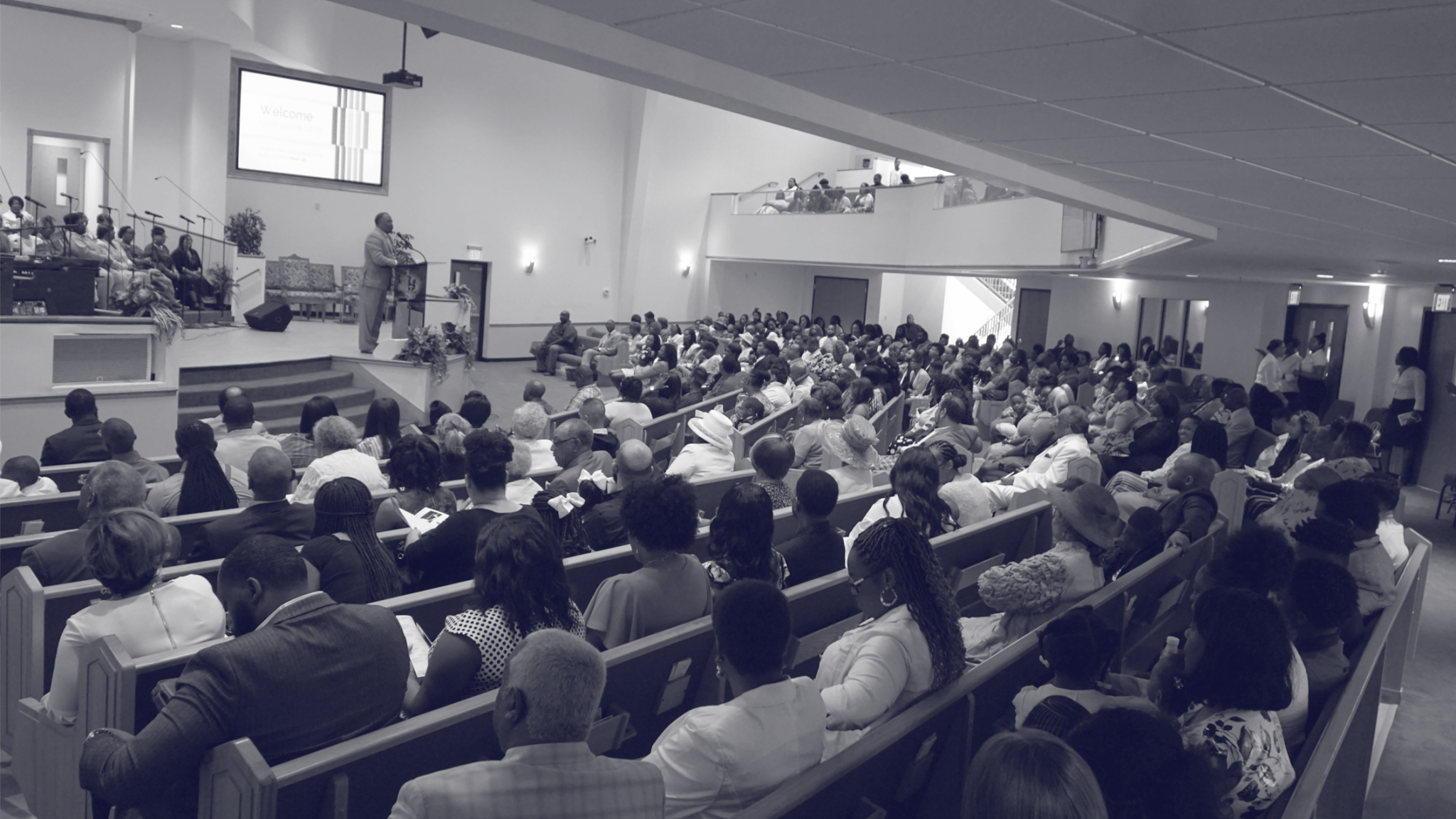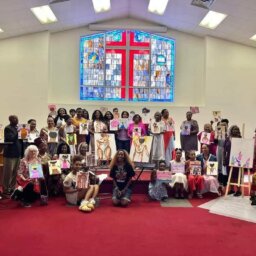 Our Women
Promoting women in their advancement, empowerment, and fellowship.

Prayer Requests
Send a prayer request to Pastor Marshall and the members of St. John Divine Missionary Baptist Church.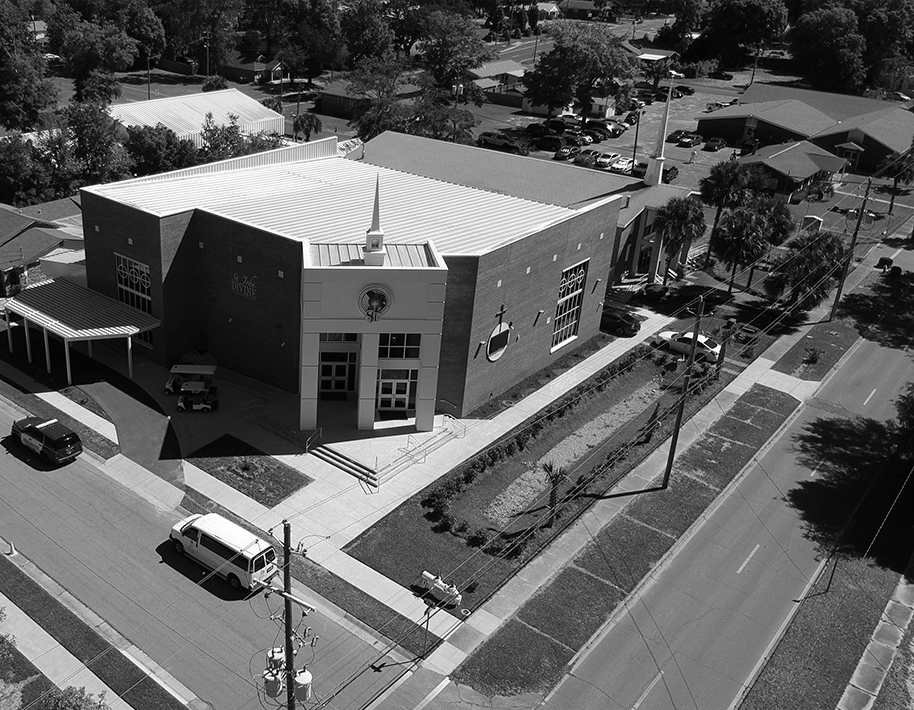 News & Events
Get the latest information on upcoming services, events, and announcements from SJD and our Pastor, Dr. Joseph L. Marshall.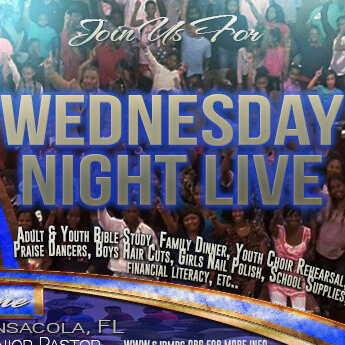 Upcoming Events/Announcements
1. New Members Orientation will be taking place Thursday, July 7th @ 6:00pm. Asking ALL members who joined S. J. D. after December of 2019 as well as any member who has never attended a new member's orientation at S. J. D. to join us July 7th right here on the campus of S J D. Please dress comfortable, refreshments will be provided!
2. People often say they DO NOT have to go to church to be a Christian, and they are absolutely right. Salvation is through faith alone in Christ alone. You ALSO do not have to go home to be married, but stay away long enough and your relationship will be affected. God's plan and purpose for your life does not include you being away from his church, God's plan and purpose for your life includes you being apart of HIS church as well as you physically attending church. That's exactly why Hebrews chapter 10 verse 25 warns us to not make missing in person worship a habit, rather we should make every effort to physically attend worship! As we go forward into the second half of the year, let's do better by God in regards to our church attendance. God doesn't just deserve your ALLEGIANCE; he also deserves your ATTENDANCE. Looking forward to you joining us IN PERSON throughout the month of July.  Our IN PERSON worship opportunities for the month of July are as follows:
On the first and third Sunday we will have BOTH 8am as well as 11am IN PERSON worship, along with Sunday school classes at 9:45.
On the second, fourth, and fifth Sunday, we will ONLY have one service, that being our 8am IN PERSON worship.
Every Wednesday throughout this month we will have IN PERSON bible study at both 12pm as well as 7pm (youth activities as well as refreshments provided during evening bible study for ALL youth).
We are SO excited about welcoming you and your family back to the campus of S J D throughout this month! See YOU soon!
3. S J D is hosting its BACK TO SCHOOL skating party Sunday, August 7th at Dreamland Skating Rink. Tickets are ONLY $5, this includes your entry, your skates, dinner, as well as a special treat. You definitely don't want to miss this time of FUN and Fellowship. Looking forward to all youth joining us on August 7th. You can purchase your youth's ticket immediately following worship in the vestibule.
4. We want to take the time to thank each and every one of you for honoring God in your giving throughout the first half of this year, your giving has allowed S J D to do some amazing things like bless almost 200 women with $20 on mother's day, your giving allowed us to bless over 100 men on father's day with a new tie and handkerchief, your giving even allows us to bless our youth with treats, school supplies, as well as so many other resources! None of these things would be possible if it wasn't for you taking the time to honor God as well as obey God in the giving of your tithes as well as your generous offerings. THANK YOU S J D Family AND Friends for both your obedience as well as your generosity! May God continue to honor you as you continue to honor him in your giving is our prayer:
CashApp: $SJDPensacola
Givelify APP: Search "St John Divine"
Website:org (click "Giving" tab at top, tithes & offering)
Mail: 620 East Jordan Street Pensacola Florida 32503
5. We have some exciting events that will be taking place during the second half of this year, be sure to
* FOLLOW us on Facebook (Search "St John Divine")
* SUBSCRIBE to our YouTube channel at ("SJDPensacola")
* FOLLOW us on Instagram ("SJDPensacola")
We don't want you to miss out on anything taking place here at S J D. STAY CONNECTED!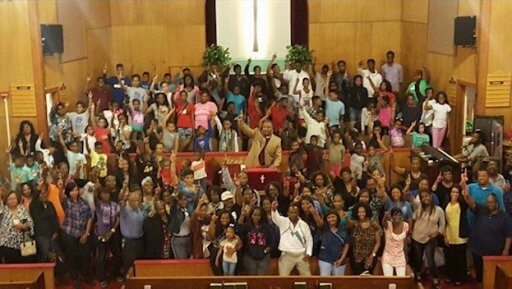 Thank you for giving to SJD. There are two ways to give.
1.  Your tithes and offering.
2.  Our 100/7 Campaign.
Your contributions to SJD helps us to be able to operate with a high level of excellence and better serve our community.  Please click the tab below to give, or get more info.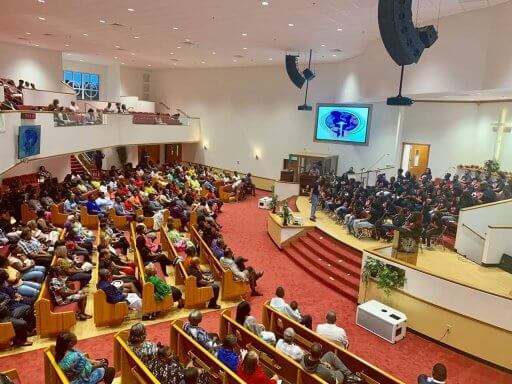 Come join us in worship!
8:00 a.m. – Morning Worship (IN PERSON Worship, wear mask please)
9:45 a.m.  – Sunday School (In Person 1st & 3rd Sundays)
11:00 a.m. – Afternoon Worship (In Person 1st & 3rd Sundays)
Since 1924, St. John Divine Missionary Baptist Church has welcomed the members of our community to join us in glorifying God.