We stream live on Wednesdays at 12pm & 7pm. Sundays at 8am (In Person Worship) & 11am (VIRTUAL ONLY) CST.
A family of believers doing it God's way
St. John Divine
Missionary Baptist Church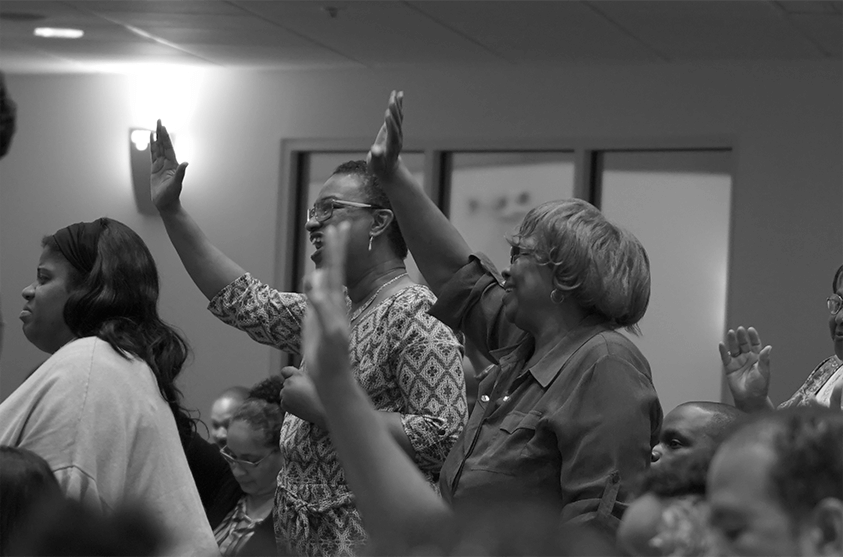 Worship with Us
Here at St. John Divine, we make it our purposeful intent to promote the family of believers encompassing multiple generations. We glorify God by Exalting the Savior through multi-faceted praise and worship, Edifying the Saints through multi-generational ministry, and Evangelizing the sinner through multi-targeted outreach. WE PREACH AND TEACH THE WORD/BIBLE.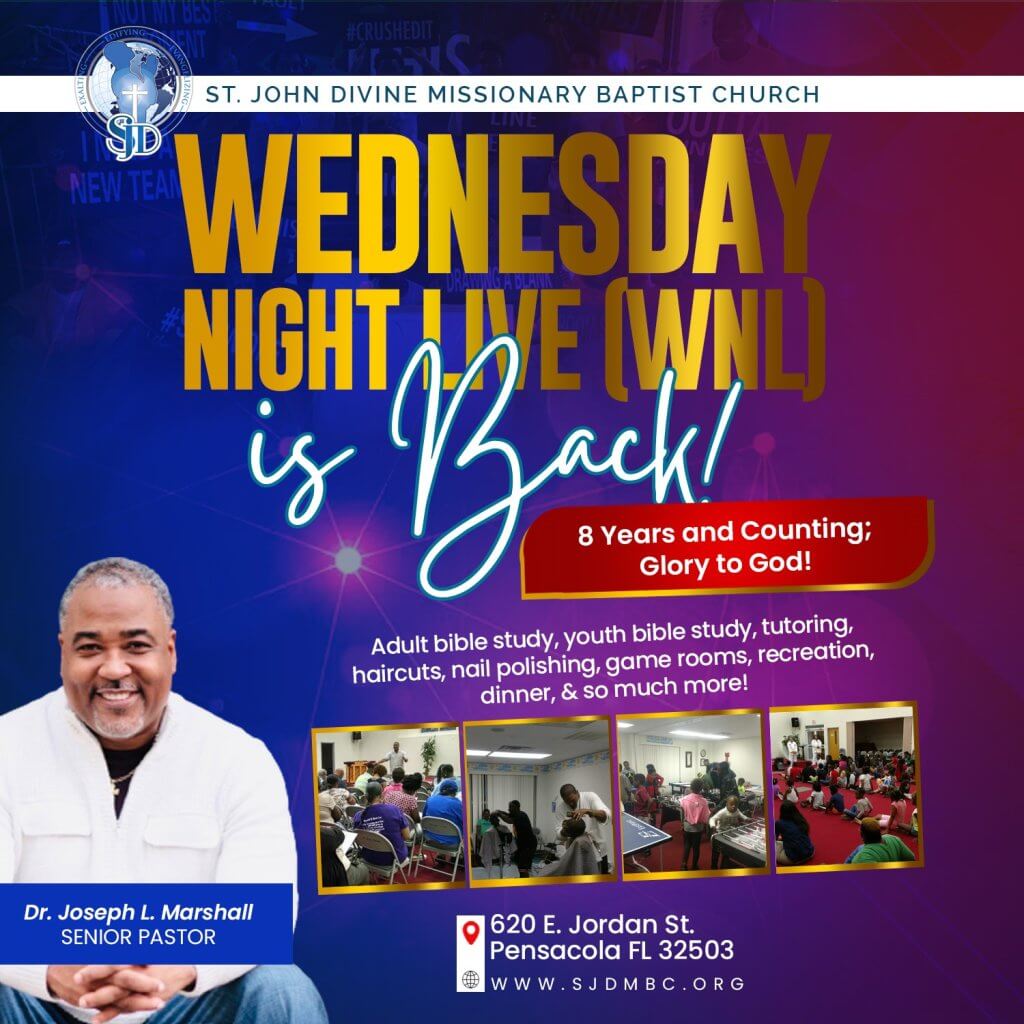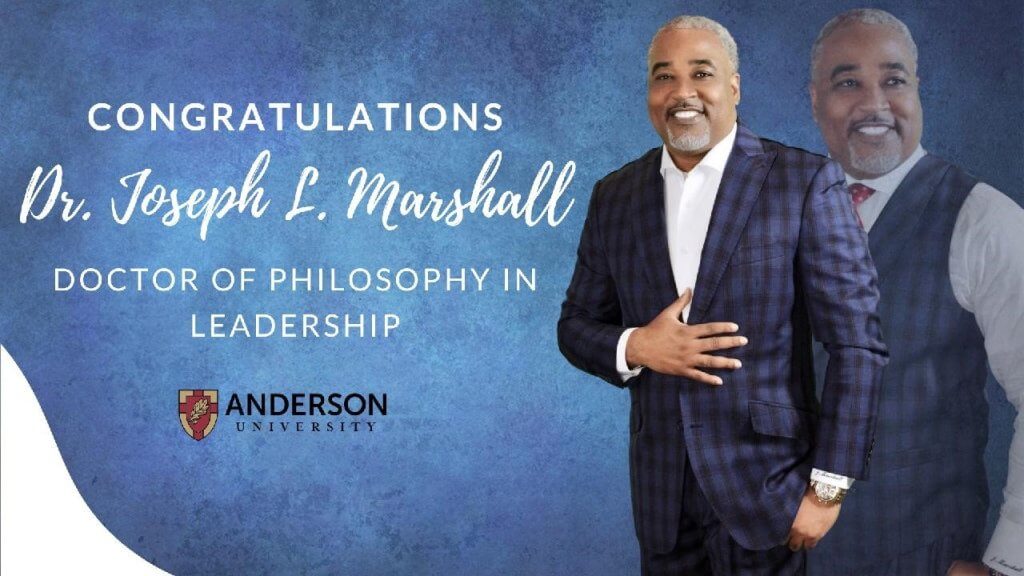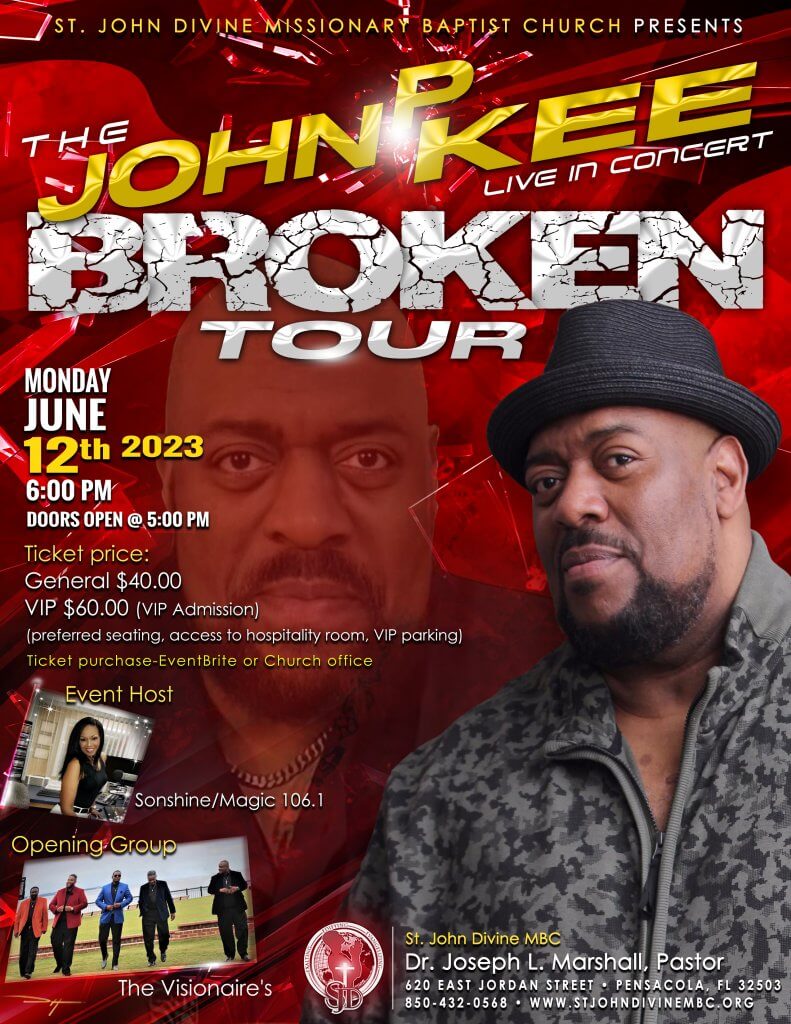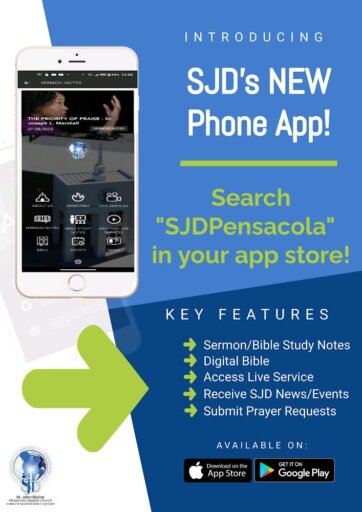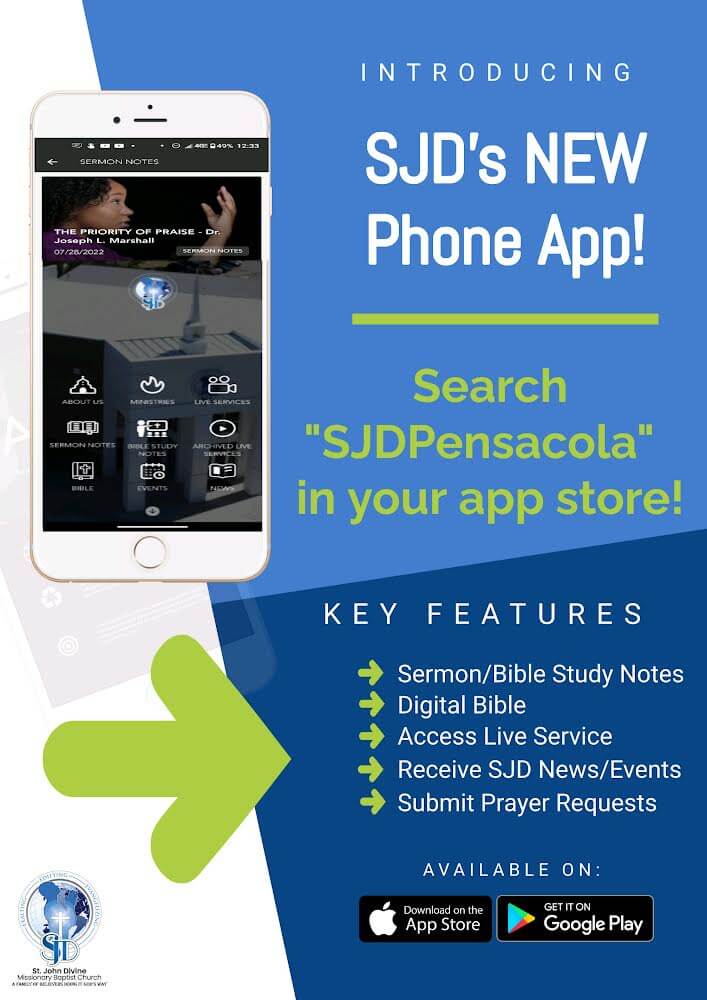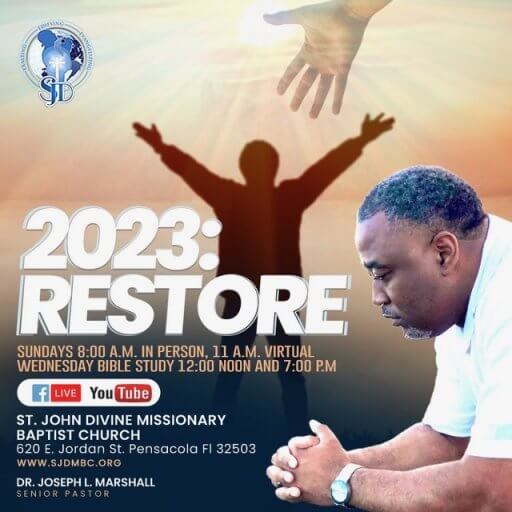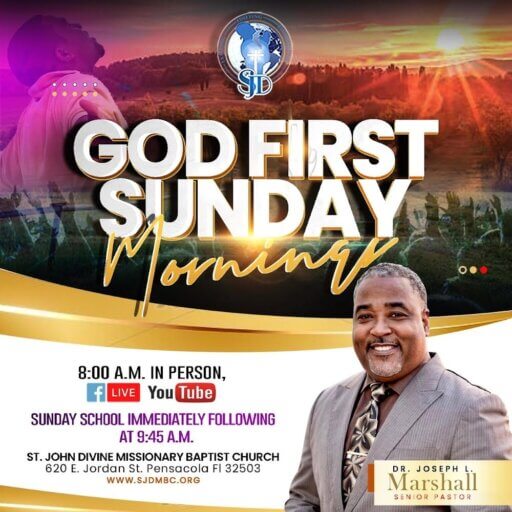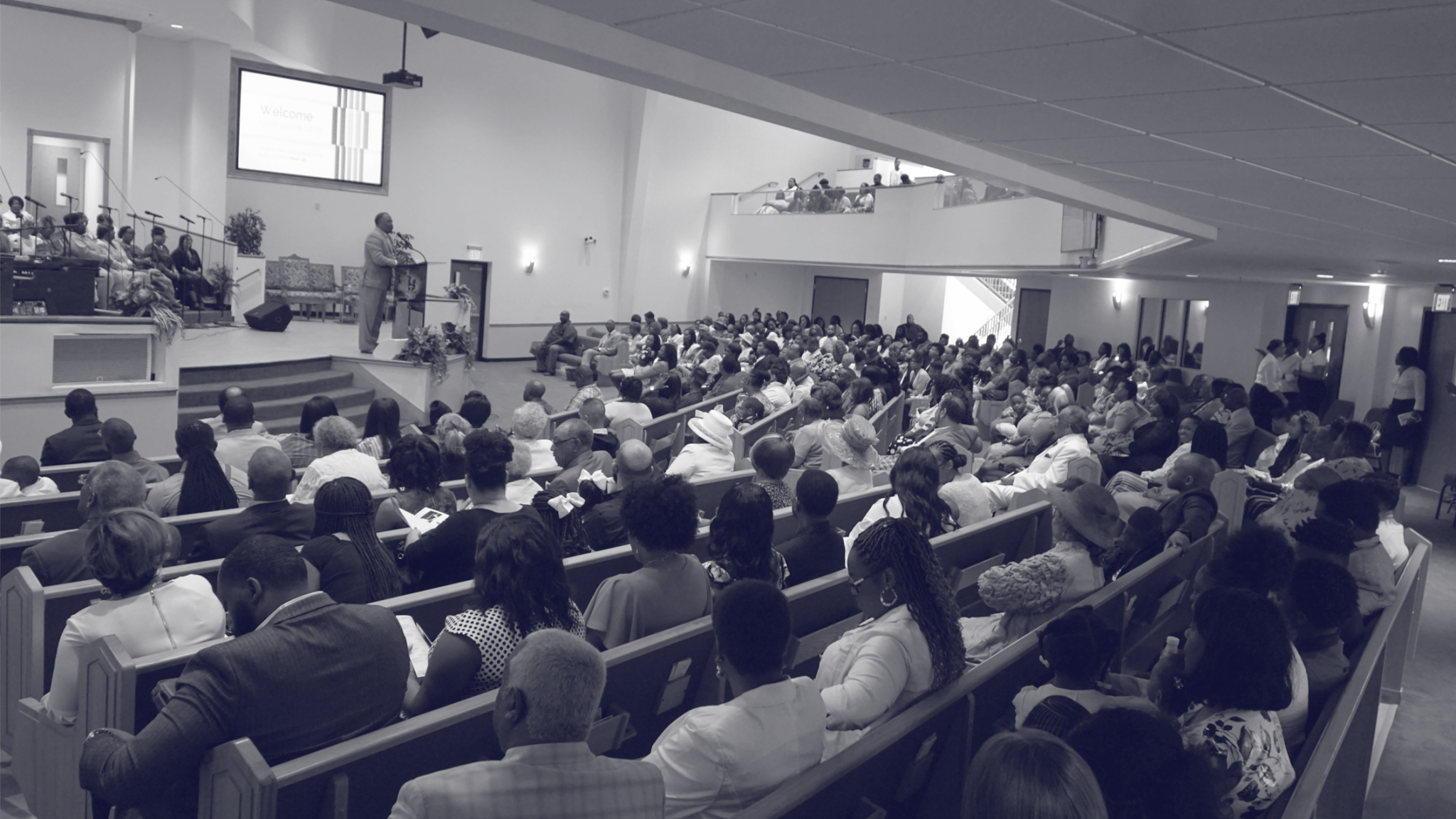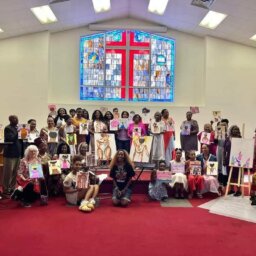 Our Women
Promoting women in their advancement, empowerment, and fellowship.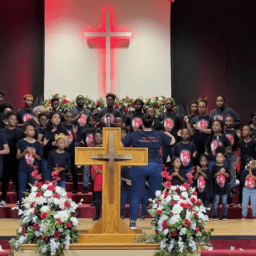 Our Youth
Fellowship and fun for children and young adults within SJD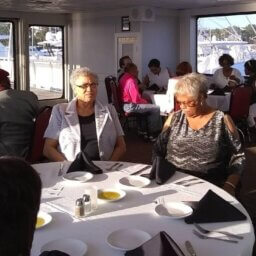 Our Seniors
An arm of extension intended to prop up our Seasoned Saints

Prayer Requests
Send a prayer request to Pastor Marshall and the members of St. John Divine Missionary Baptist Church.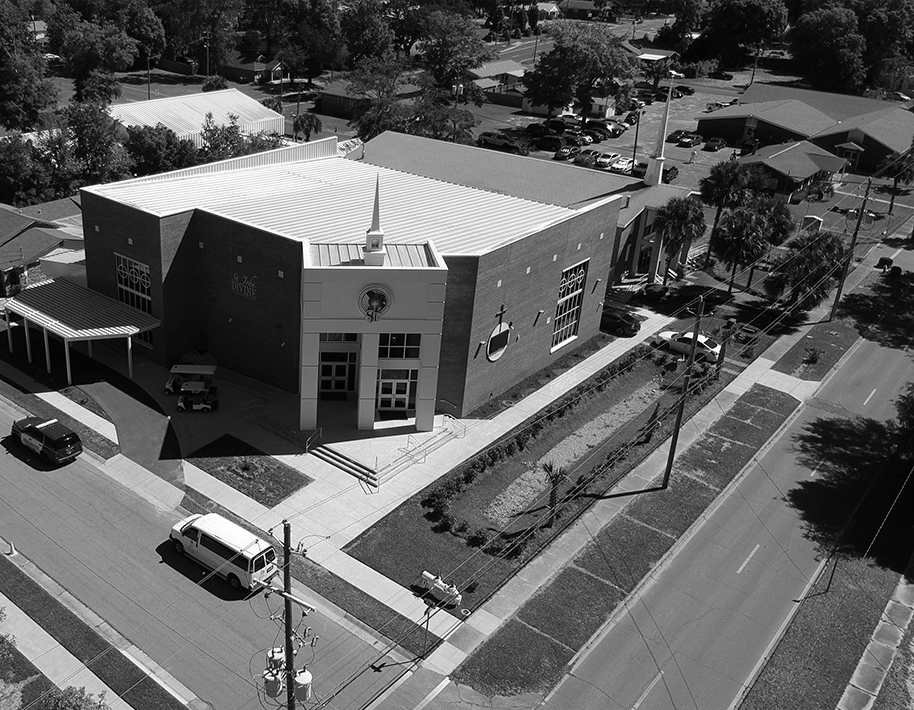 News & Events
Get the latest information on upcoming services, events, and announcements from SJD and our Pastor, Dr. Joseph L. Marshall.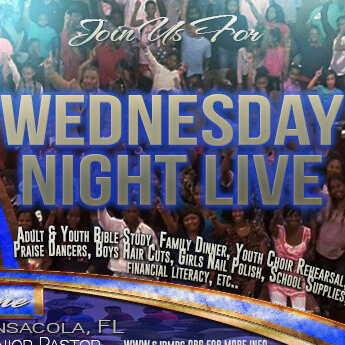 Upcoming Events/Announcements
1. NEED HELP? Call SJD's 24/7 Help Line (850 378 8334) and leave your name, message, and how we can help you on the voicemail and someone from our staff will contact you ASAP. Thank you for helping us help you!
2. RETURN TO IN PERSON WORSHIP (IT'S TIME) "Let us not neglect our meeting together, as some people do (Hebrews 10:25a)." We would absolutely love for you to obey God's Word and join us for one of our upcoming IN PERSON worship opportunities:
Sundays @ 7:55am for Sunday Worship (2023 Theme: RESTORE)
Sundays @ 9:45am for Sunday School (From going to GROWING)
Wednesdays @ 12pm for Noon Day Bible Study (Lunch with the Lord)
Wednesdays @ 7pm for Evening Bible Study (Wed Night Live)
3. MOTHER'S DAY CHOIR (rehearsal). The women of S J D will be leading us in worship on Mother's Day, we're asking all the women of S J D who normally do not sing in the choir to join the mother's day choir and sing with the other ladies of the choir on this one Sunday. Your voice combined with all of the other ladies' voices is a beautiful sound to our God. The rehearsal dates for our women's day choir will be this TUEDAY, May 2nd at 6pm and NEXT Tuesday, May the 9th at 6pm. Looking forward to see all the women of S J D this Tuesday.
4. S J D YOUTH MINISTRY.  As you already know, the youth choir normally sings on second Sundays, however since the ladies of S J D will be leading us in worship on the second Sunday, the youth of S J D will be singing on the first Sunday (5/7/23), therefore we're asking all parents to bring your youth out Wednesday (5/3/23) at 6pm for youth choir rehearsal as we prepare to sing on first Sunday. If you have a youth who does not currently sing in our youth choir, we would absolutely love to have your youth join the rest of the youth here at S J D!
5. MOTHER'S DAY BRUNCH. S J D's annual Mother's Day brunch will be taking place on Saturday, May 13th. The ladies of S J D will be having a Saturday Sundress brunch at a local restaurant. This is such a great opportunity for the ladies of S J D to fellowship one with another as the bible admonishes us to do. Asking all ladies to RSVP by May the 8th. Simply call the church office to RSVP; please and thank you
6. MOHTER'S DAY WORSHIP. On Sunday, May 14th at 8am, we will celebrate and honor our mothers as well as all of the ladies of S J D. We are asking all ladies to wear RED on this day, we want 200 women to fill the sanctuary with RED on this day, that's right, 200 women in red for mother's day, we're asking everyone to invite and or bring three ladies to church with you on Mother's Day. You'll be surprised who comes to church with you if they were invited. We have a special guest preacher for this Sunday as well as a special surprise for all ladies in attendance, looking forward to worshipping with all ladies on Mother's Day.
7. CORPORATE PRAYER AND FAST. Wednesday, May 17th, we will be having our corporate prayer and fast, this Is a time where we as a church DENY ourselves of all food and drink in order to devote ourselves to God by praying throughout the day. INSTEAD of eating and drinking during the day, we pray and read our bible throughout the day, we then meet here inside the sanctuary at 6pm sharp and pray together as one body in Christ, thus ending the fast, looking forward to everyone participating in corporate prayer and fast on this Wednesday.
8. MAN UP EMPOWERMENT BREAKFAST. Asking all of the men of S J D to join us on Saturday, May 20th at 8am for breakfast and bible study with Pastor Marshall.
9. ATTENTION YOUNG ADULTS 18 to 49. The young adults of S J D will be rehearsing (choir rehearsal) on Wednesday, May 24th @ 7pm, asking ALL young adults to come out and join us.
10. JOHN P KEE CONCERT. We are a little more than a month away from Legendary Gospel recording artist John P Kee being right here in concert on the campus of S J D, this life changing concert will be taking place on Monday, June 12th at 6 pm. Tickets are going fast! Due to seating capacity, we only have a certain number of tickets that we can sale, You definitely want to get your tickets if you haven't already.  You can purchase tickets by simply going to Eventbrite, you can come by church office weekdays between 9:30am and 1pm and between 2:30 and 4:30pm and someone from our staff will assist you, last but not least, you can simply purchase your tickets immediately following worship this morning in the vestaview. Be sure to let your family and friends know that John P Kee is coming to S J D Monday, June 12th.
11. ATTENTION ALL HIGHSCHOOL AND COLLEGE GRADUATES. It's almost time to walk across that stage and get your high school diploma and or college degree, we your church family want to celebrate you as you end one season of your life and go into a new season of your life, if you would be so kind to come by the church office Monday through Friday between the hours of 9:30am and 4:30pm to receive as well as complete your graduation package, thank you for helping us celebrate you.
12. ONLINE GIVING. There's no such thing as giving too much to God, however it is possible to give too little. Your generous giving is BOTH biblical as well as appreciated. Take the time to honor the Lord in your giving, please and thank you…..
* GIVELIFY APP (Search "St John Divine")
* CASH APP ("$SJDPensacola")
* SJD Pensacola App (Search "SJDPensacola" in app store, download)
* WEBSITE (SJDMBC.org    "Give Tab")
* MAIL (620 East Jordan Street Pensacola FL 32503)
13. S J D PENSACOLA APP . There's a lot taking place here at S J D during the month of May, be sure to check out the NEWS tab and the EVENTS tab on our S J D Pensacola app to keep up with everything taking place here at S J D. If you haven't already, go to your app store and download and install our app today, simply search "SJDPensacola" in your app store.
14. VISITOR TO S J D ? If you ever get tired of visiting with us, stop visiting, and go ahead and join, we'll be glad to  have you become apart of our family here at S J D. here at S J D, we are a family of believers, doing it God's way, be encouraged family!
15. GET INVOLVED! The bible admonishes all of us to be steadfast, unmovable, always abounding in the WORK OF THE LORD, for your labor is not in vain in the Lord (1 Corinthians 15:58)." If you are interested in being apart of any of the ministries below, please call the secretary (850-432-0568) and we will get you in contact with the proper person:
Greeter's Ministry
Ushers' Ministry
Media Ministry
Choir Ministry
Church Campus Upkeep Ministry (yard work)
Youth Ministry
For Ladies Only Ministry
Man Up Ministry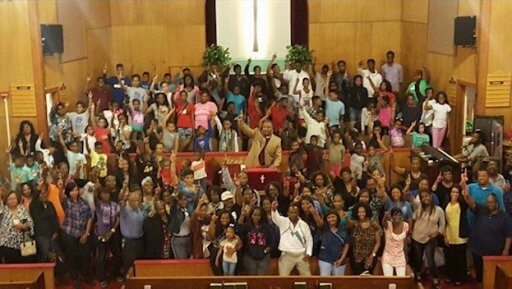 Thank you for giving to SJD. There are two ways to give.
1.  Your tithes and offering.
2.  Our 100/7 Campaign.
Your contributions to SJD helps us to be able to operate with a high level of excellence and better serve our community.  Please click the tab below to give, or get more info.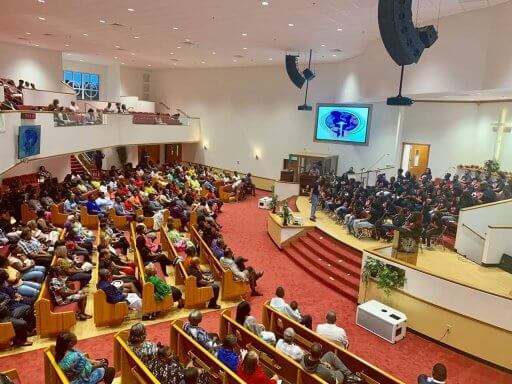 Come join us in worship!
8:00 a.m. – Morning Worship (IN PERSON Worship, wear mask please)
9:45 a.m.  – Sunday School (In Person)
11:00 a.m. – Afternoon Worship (VIRTUAL ONLY)
Since 1924, St. John Divine Missionary Baptist Church has welcomed the members of our community to join us in glorifying God.