We stream live on Wednesdays at 12pm & 7pm. Sundays at 8am (In Person Worship) & 11am (VIRTUAL ONLY) CST.
A family of believers doing it God's way
St. John Divine
Missionary Baptist Church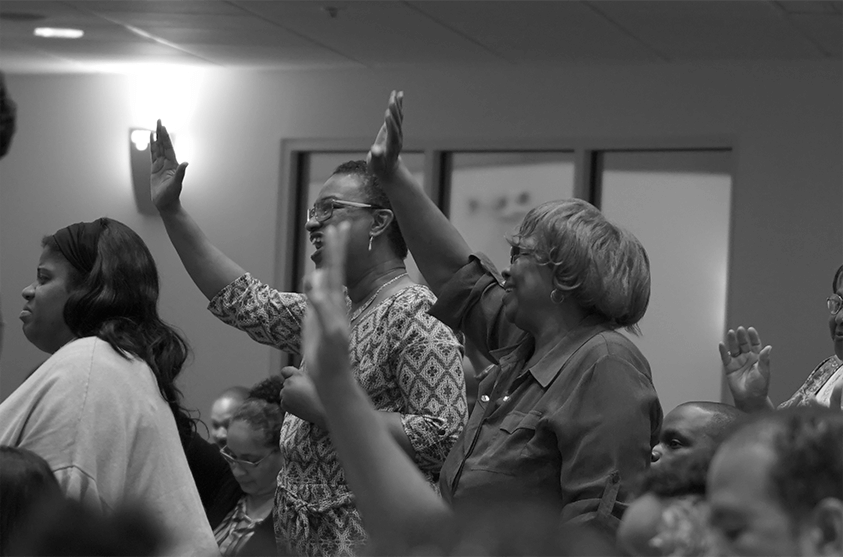 Worship with Us
Here at St. John Divine, we make it our purposeful intent to promote the family of believers encompassing multiple generations. We glorify God by Exalting the Savior through multi-faceted praise and worship, Edifying the Saints through multi-generational ministry, and Evangelizing the sinner through multi-targeted outreach. WE PREACH AND TEACH THE WORD/BIBLE.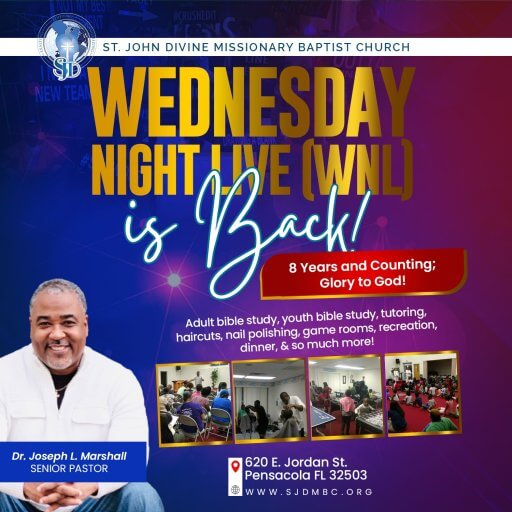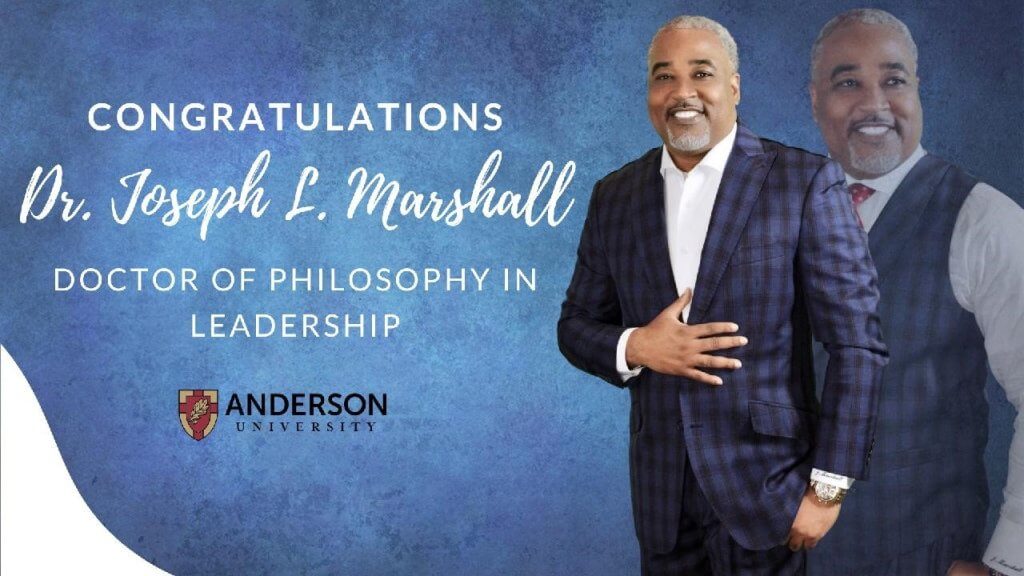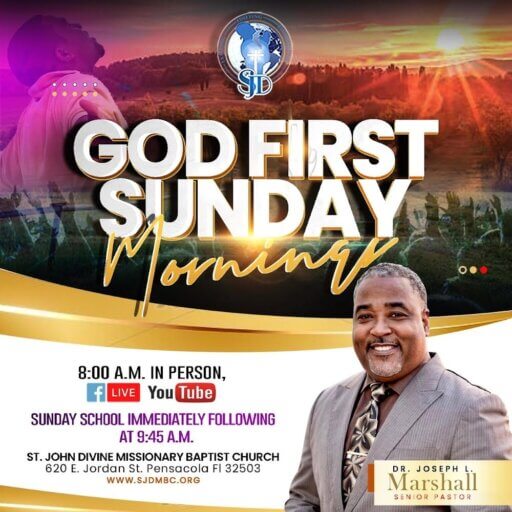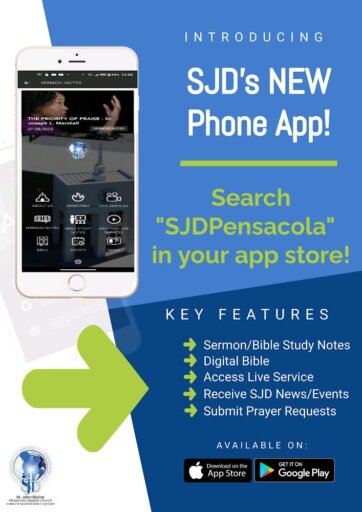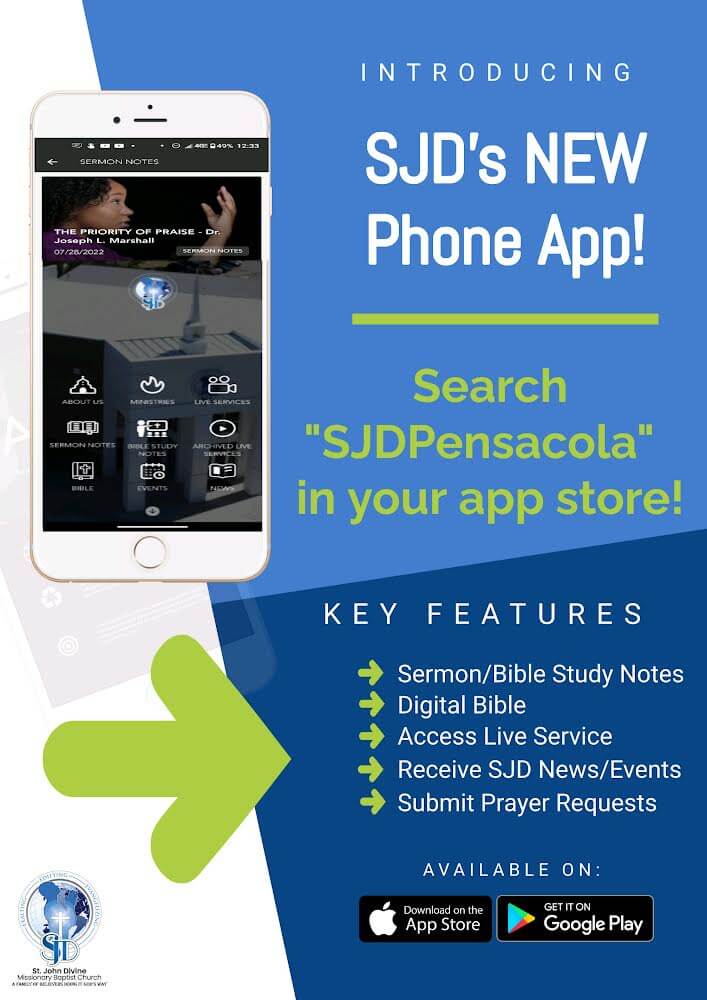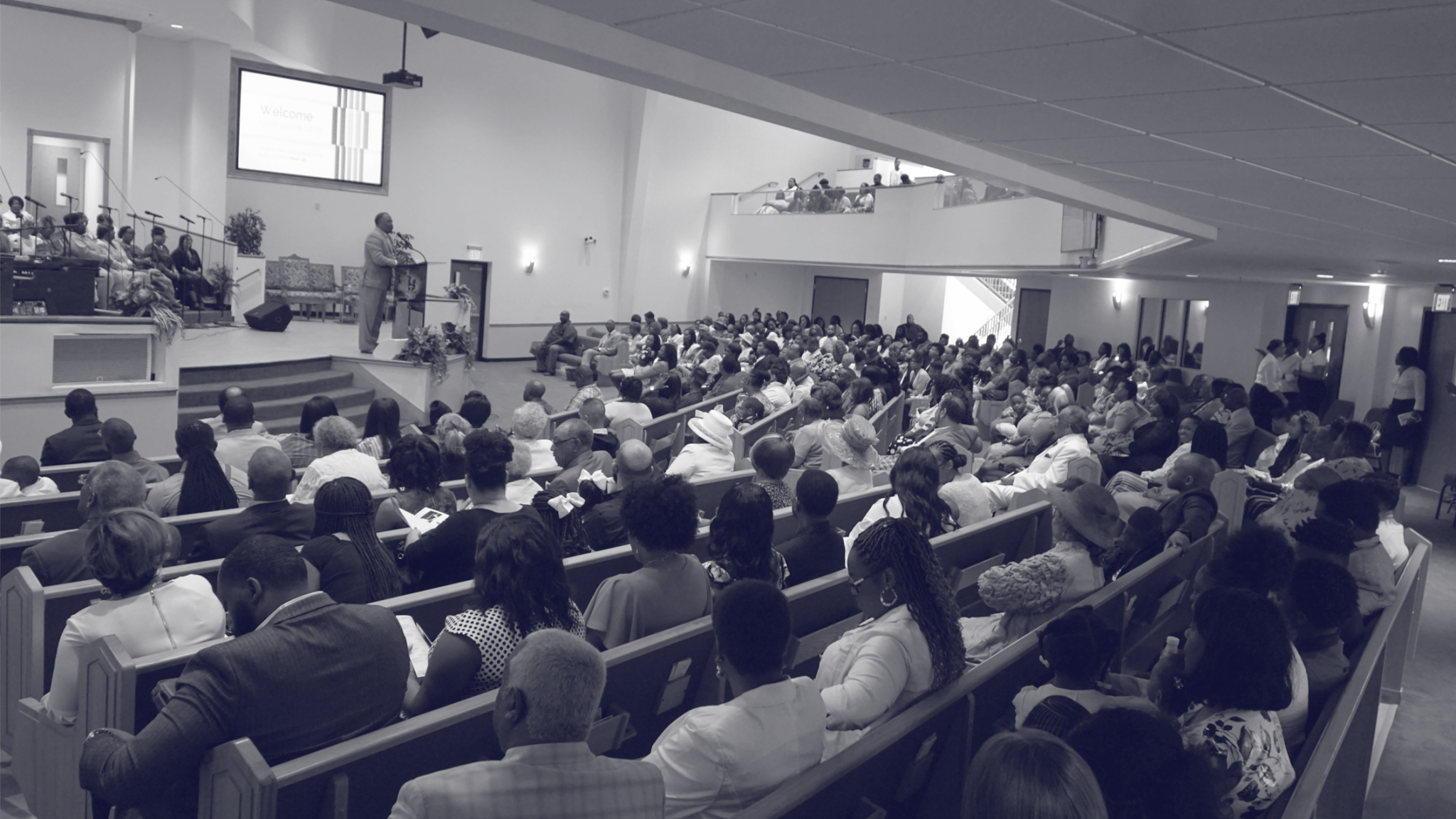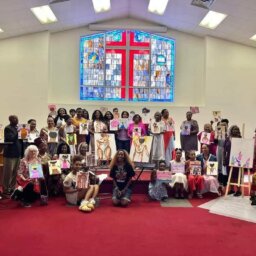 Our Women
Promoting women in their advancement, empowerment, and fellowship.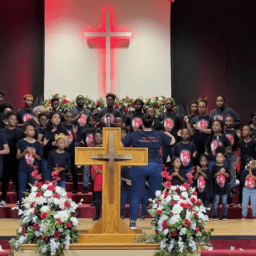 Our Youth
Fellowship and fun for children and young adults within SJD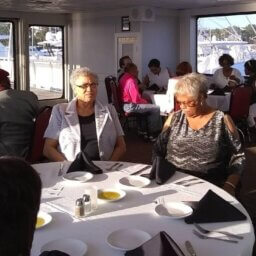 Our Seniors
An arm of extension intended to prop up our Seasoned Saints

Prayer Requests
Send a prayer request to Pastor Marshall and the members of St. John Divine Missionary Baptist Church.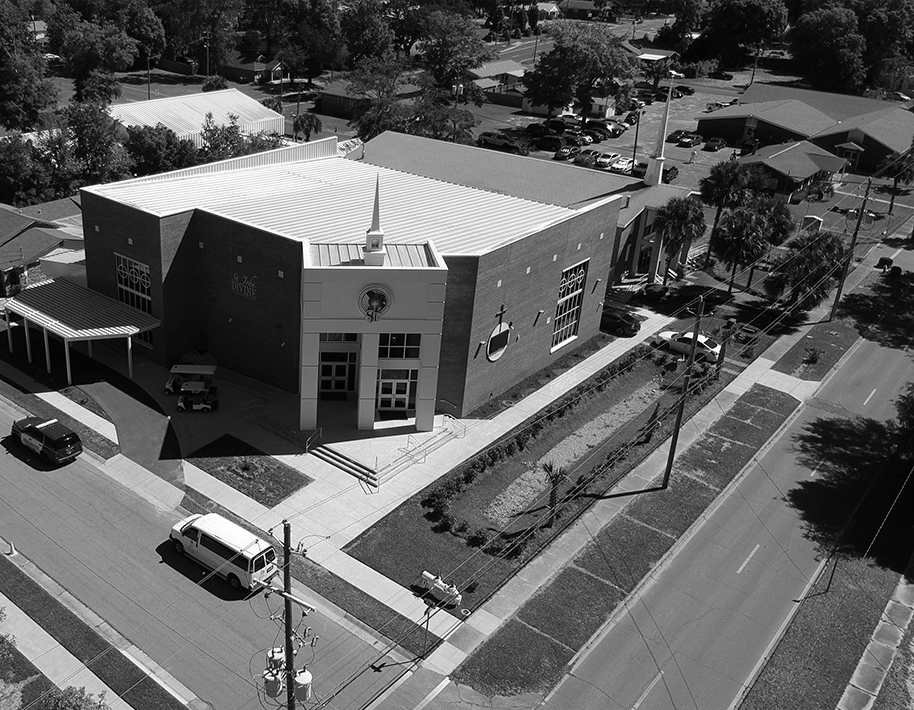 News & Events
Get the latest information on upcoming services, events, and announcements from SJD and our Pastor, Dr. Joseph L. Marshall.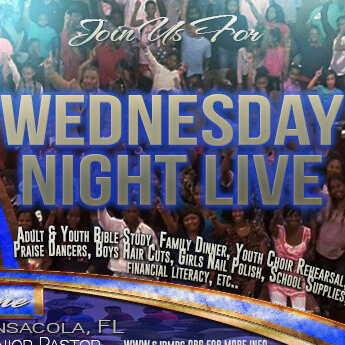 Upcoming Events/Announcements
1. CHURCH ATTENDANCE MATTERS. "And let us not NEGLECT our meeting together, as some people do, but encourage one another, especially now that the day of His return is drawing near (Hebrews 10:25)." The danger of missing church (in person worship) is that eventually you won't miss it. Don't neglect/ignore in person worship, put God first and join us for in person worship this Sunday @ 8am.
2. October Choir Rehearsal Schedule:
Wednesday, October 4th @ 6pm, Youth Choir
Wednesday, October 11th @ 6pm, Man Up Choir
Wednesday, October 18th @ 6pm, Combined Choir
Wednesday, October 25th @ 6pm, Young Adults
3. 2023 CHURCH HOMECOMING! This grand event will be taking place October 22nd @ 8am. This will be such a celebratory time of faith, fun, fellowship, and food; as we celebrate God's grace unto us as a church family for 99 years! Asking everyone to be mindful of our goal as a church family to pay off our sanctuary. Don't let what you can not do interfere with what you can do. We can accomplish great things as a body of believers when everyone does what they can. Asking everyone to make plans to join us for Homecoming Sunday.
4. SJD PENSACOLA APP. Our S J D Pensacola App is NOW a blessing to almost 700 people, if you are one of the few people who have not downloaded our church app to your phone, be sure to go to your app store and download our S J D Pensacola app to your phone today! To better serve you, our app is actually updated on a daily basis, be sure to check out he events and news tab to keep up with everything taking place here at S J D.
5. VETERANS RECOGNITION. Here at S J D, we are extremely grateful for each and every veteran who has served. We want to take the time to honor the veterans of S J D for your patriotism, love of country, and willingness to serve and sacrifice for the common good. If you or a loved one has served in any branch of the military, we would love to honor you and or your loved one during our veteran's day celebration NEXT month, simply contact the church office so we can get some information from you, please and thank you.
6. LUNCH WITH THE LORD. "Man shall not live by bread alone, but by every word that proceedeth out of the mouth of God (Matthew 4:4)." Come get fed spiritually as well as physically during our noon day bible study in our educational auditorium.
7. WEDNESDAY NIGHT LIVE. There will be free tutoring, free haircuts, recreational activities, as well as youth bible study for all youth! While the youth are enjoying themselves, the adults can join Pastor in the auditorium for bible study. Looking forward to seeing everyone this Wednesday for Wednesday night live @ 7pm!
8. CORPORATE PRAYER AND FASTENING. Corporate prayer and fastening will be taking place Wednesday, October 18th. This is a time where we as a church DENY ourselves of all food and drink outside of water and fruit in order to DEVOTE ourselves to God in prayer. Instead of eating and drinking throughout the day, we pray and read our word throughout the day, we then meet here in the sanctuary for corporate prayer at 6pm, thus ending the fast. Asking everyone to participate in our corporate prayer and fast on October 18th.
9. SAMPLING OF THE MINISTRIES EVENT. Our annual sampling of the ministries event is fastly approaching. This is such an amazing opportunity where all members have an opportunity to learn about all the different ministries that are available here at S J D, as well as partake in some good food, fun, and fellowship.  Asking each and every ministry to go ahead and think about what dish that you will have on your ministry table this year, this year's themes is WAKANDA FOREVER. The theme can be executed through your dish, décor, as well as your attire. See Pat Thompson or simply call church office for additional details.
10. SEASON OF THANKSGIVING REVIVAL. It's Revival time @ S J D. Make plans to join us each Thursday during the month of November for our Season of thanksgiving Revival….
November 2nd: Dr. Delwyn Williams (Panama City Beach Florida).
November 9th: Dr. Charles Goodman (Augusta Georgia)
November 16th: Dr. Maurice Watson (Little Rock Arkansas).
11. SEASONED SAINTS CHRISTMAS GALA. Seasoned Saints Ministry will be having a Christmas Decorating Event on Friday, December 8th, as well as a Christmas Gala on Saturday, December 9th, here on the campus of SJD. Tickets are $20 per person. Tickets can be purchased after Sunday worship and during the week from 9:30 a.m. to 4 p.m.
12. ONLINE GIVING. Make no mistake about it, your giving says more about your love for God more than your mouth ever could. God showed his love for us by what he gave, likewise you and I also show our love for God by what we give. It's possible to give without loving, however you can not love without giving. Demonstrate your love for God in your giving on today:
* GIVELIFY APP (Search "St John Divine")
* CASH APP ("$SJDPensacola")
* SJD Pensacola App (Search "SJDPensacola" in app store, download)
* WEBSITE (SJDMBC.org "Give Tab")
* MAIL (620 East Jordan Street Pensacola FL 32503)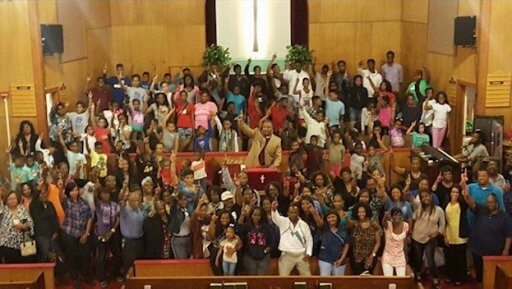 Thank you for giving to SJD. There are two ways to give.
1.  Your tithes and offering.
2.  Our 100/7 Campaign.
Your contributions to SJD helps us to be able to operate with a high level of excellence and better serve our community.  Please click the tab below to give, or get more info.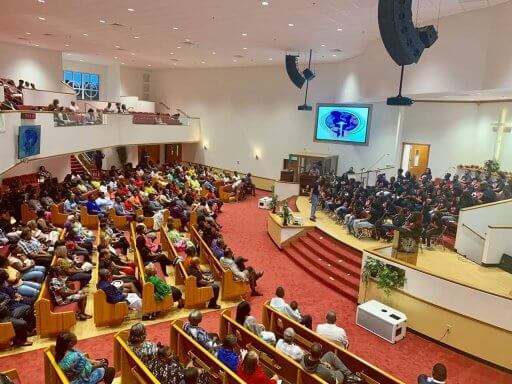 Come join us in worship!
8:00 a.m. – Morning Worship (IN PERSON Worship, wear mask please)
9:45 a.m.  – Sunday School (In Person)
11:00 a.m. – Afternoon Worship (VIRTUAL ONLY)
Since 1924, St. John Divine Missionary Baptist Church has welcomed the members of our community to join us in glorifying God.