Pastor Marshall's Greeting
Greetings in the name of our Lord and Savior Jesus Christ.
---
I am grateful for the opportunity to heed, lead, and feed the members of St. John Divine Missionary Baptist Church. I believe it is neither an accident nor a coincidence that you have visited our website. Your visit and presence are by divine providence, and your purpose for existence is part of God's plan and purpose for you. My prayer is that God will manifest today in your life. God bless.
Biography of Dr. Joseph L. Marshall
Pastor, Academician, Administrator, Public Theologian and Patriarch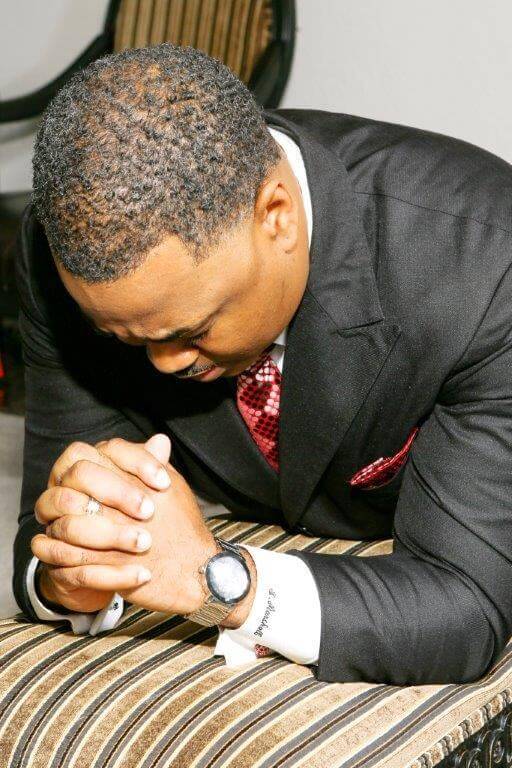 Dr. Joseph L. Marshall was born on January 23, 1971, in Pensacola, Florida.
On August 28, 1989, he joined the U. S. Navy, serving 23 years including the highlight of his career as the Assistant Administrative Officer for the U. S. Navy Blue Angels from 1996 to1999.
During his career, Dr. Marshall received 15 service ribbons, including five Navy achievement medals and selections as Volunteer of the Year and Sailor of the Year awards.

Dr. Marshall was licensed on February 23, 1993, at First Community Baptist Church in Gulfport, Mississippi and ordained on January 8, 1995, at the Englewood Missionary Baptist Church in Pensacola. It was at Englewood Baptist Church where Dr. Marshall began to nurture the pastoral calling and the desire to be theologically trained.
Having served as Sunday School Teacher, Christian Education Instructor/Director, Youth Pastor, Assistant Pastor, and Interim Pastor, Dr. Marshall embarked on the journey of professional ministry.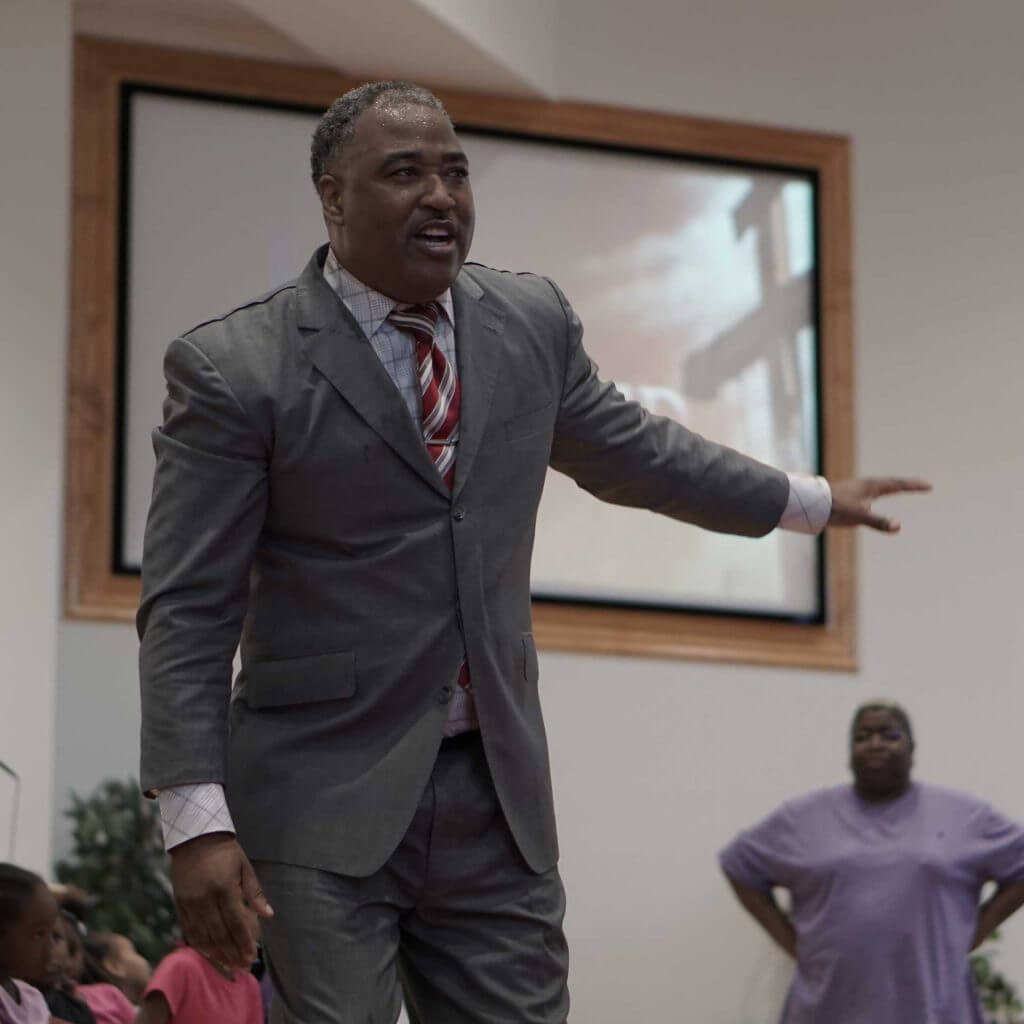 The Pastor
Dr. Marshall served eight years as Pastor of New Providence Missionary Baptist Church. Under his anointed leadership, the attendance grew from thirteen members to 257 active members. New Providence experienced phenomenal growth numerically, financially, and spiritually.
Currently, Dr. Marshall serves as Pastor of St. John Divine Missionary Baptist Church, one of the largest African-American congregations in Pensacola. The church has flourished under his leadership, adding 300 new and active members in the first three years of his pastoral ministry.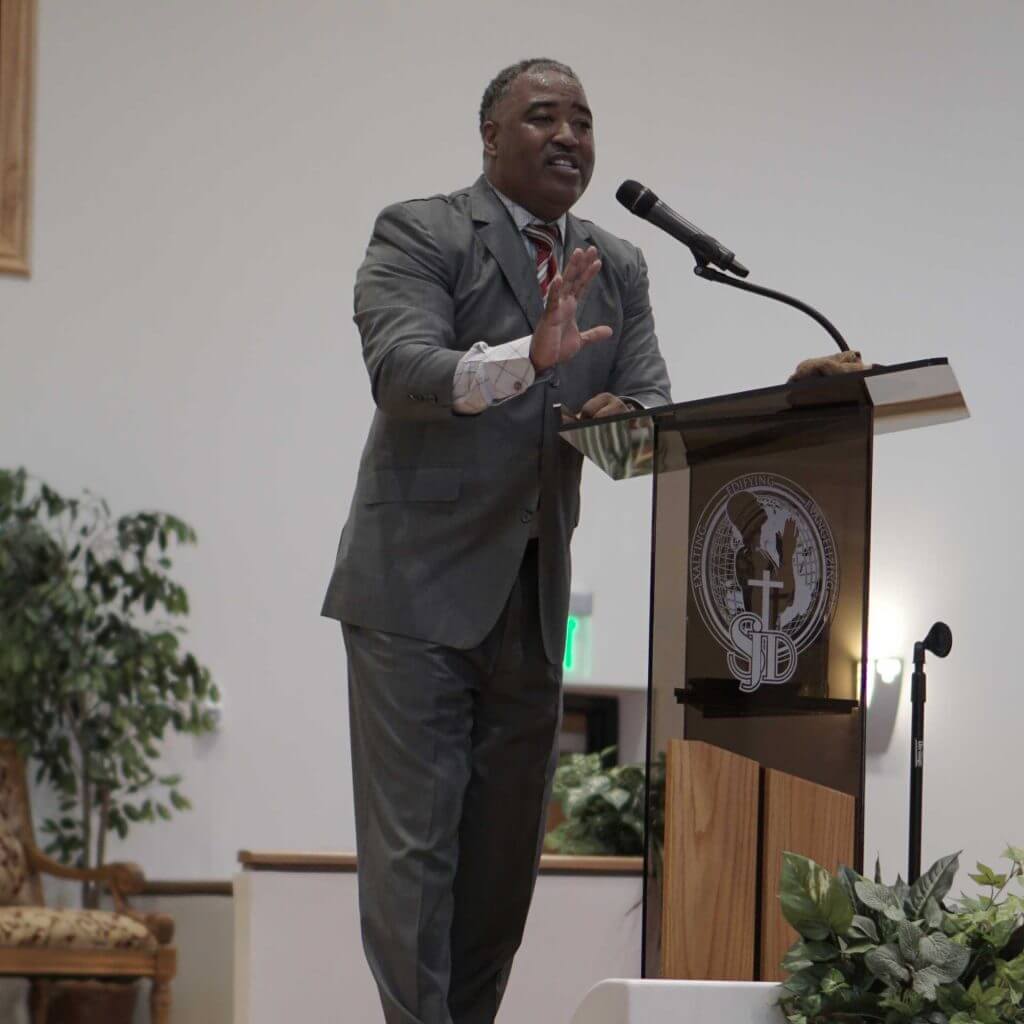 The Administrator
Dr. Marshall provides leadership and management to the following organizations:
First-Vice Moderator of First West Florida Baptist District Association
President of Baptist Ministers' Union of Pensacola and Vicinity
Mayoral appointment to serve as council member of revitalization for The City of Pensacola
Board of Directors of the Florida General Baptist Convention
Dr. Marshall also served seven years as the Assistant Director General for the State of Florida where he worked directly with the President of the Florida General Baptist Congress of Christian Education.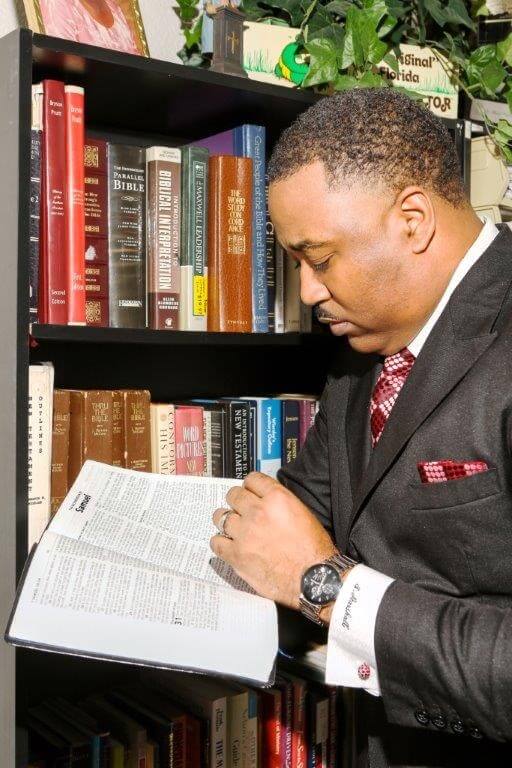 The Academician
Dr. Marshall is scholastically well-credentialed, having received a Bachelor of Arts degree from Christian Life School of Theology in Columbus, Georgia, a Bachelor of Science in Social Science from Troy University, a Master of Arts in Theological Studies from Faith Evangelical Seminary in Tacoma, Washington, a Master of Divinity from Liberty University in Lynchburg, Virginia, and a Doctor of Ministry degree from Luther Rice University and Seminary in Atlanta, Georgia on May 14, 2010. Dr. Marshall's research and dissertation was Understanding the Leadership Potential Within African American Men: The Church and Home.
Dr. Marshall is a proud graduate of the Navy's Advanced School of Business Administration and completed prior studies at Virginia Union University and WHW School of Ministry where he extensively studied expository preaching for eight years, including Greek, Hebrew, Jewish Manners and Customs, and Syntax and Context.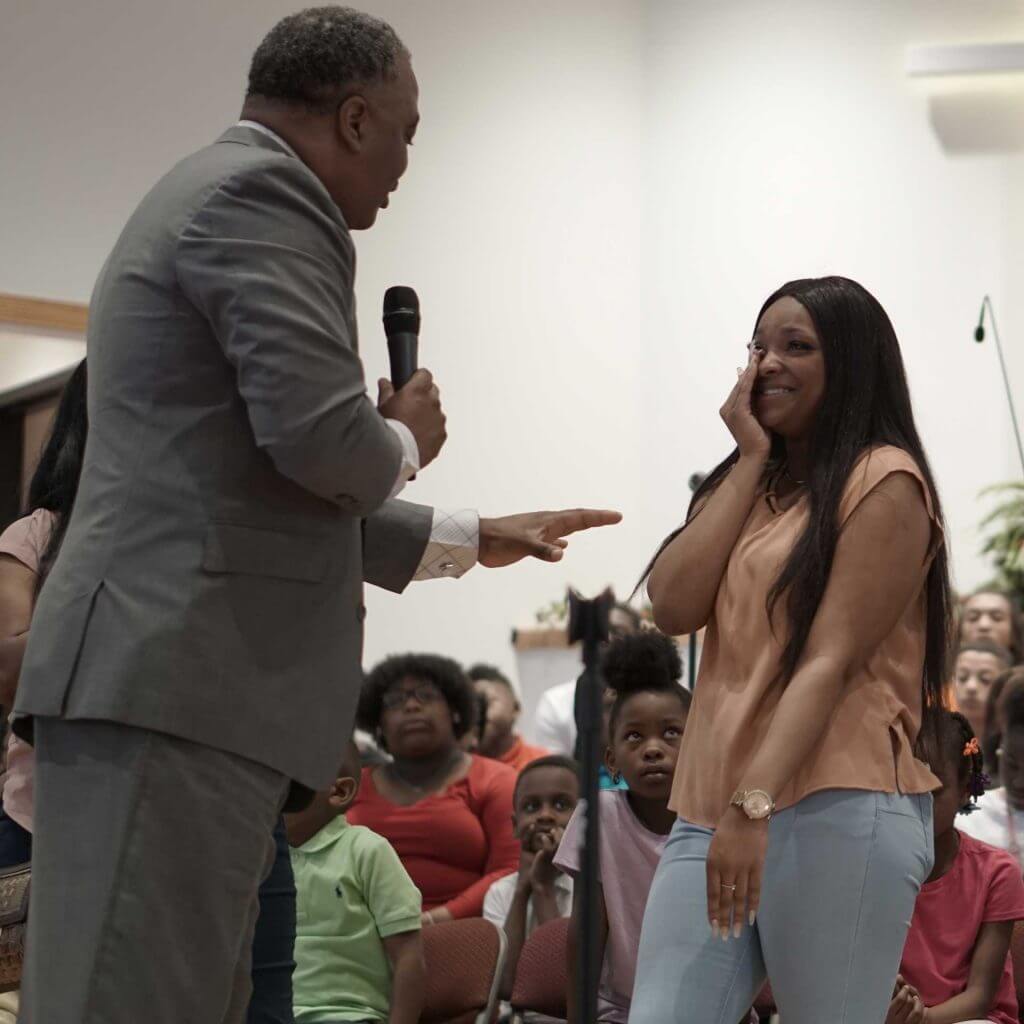 The Public Theologian
Dr. Marshall has an express interest in the plight of African-American males and their absence in church and society, and travels extensively as a lecturer on this topic.
He is in popular demand as an anointed and gifted preacher and public speaker. Dr. Marshall is a member of the local Advisory Counsel of One Church, One Child of Florida, and the NAACP. He continues to write and has aspirations for publishing.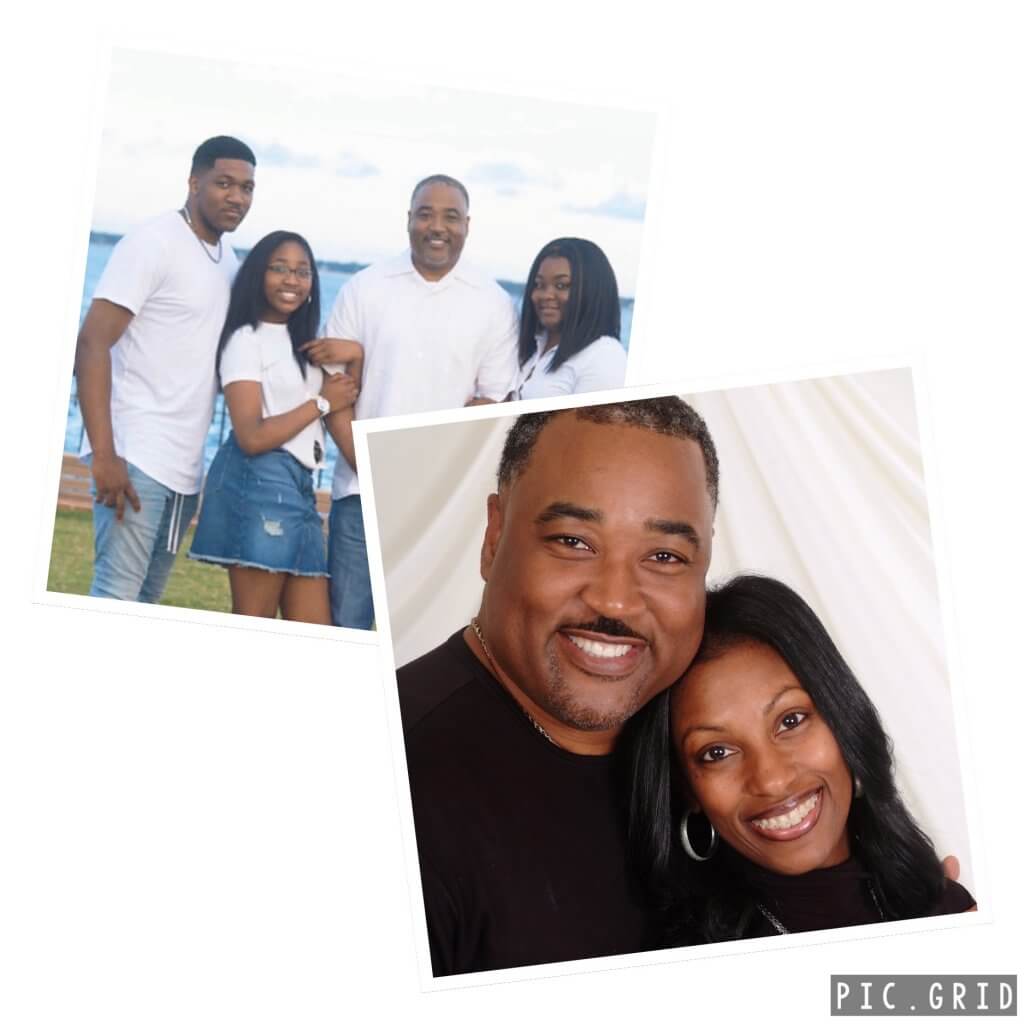 The Patriarch
Joseph is married to the lovely Terri Farrow-Marshall and the father of three children, Jocelyn, Joseph, and Jordyn. Dr. Marshall is an active member of the Pensacola Alumni Chapter of Kappa Alpha Psi Fraternity, Incorporated and is the first from the chapter to preach at a Provincial meeting. Dr. Marshall is humble, respectful and lives by the following philosophical statement:
"Though grateful for all that God has done, I am humble and submissive, understanding that all I have achieved is nothing unless my relationship with God is maintained and cultivated with continued passion and purpose."

Dr. Joseph L. Marshall